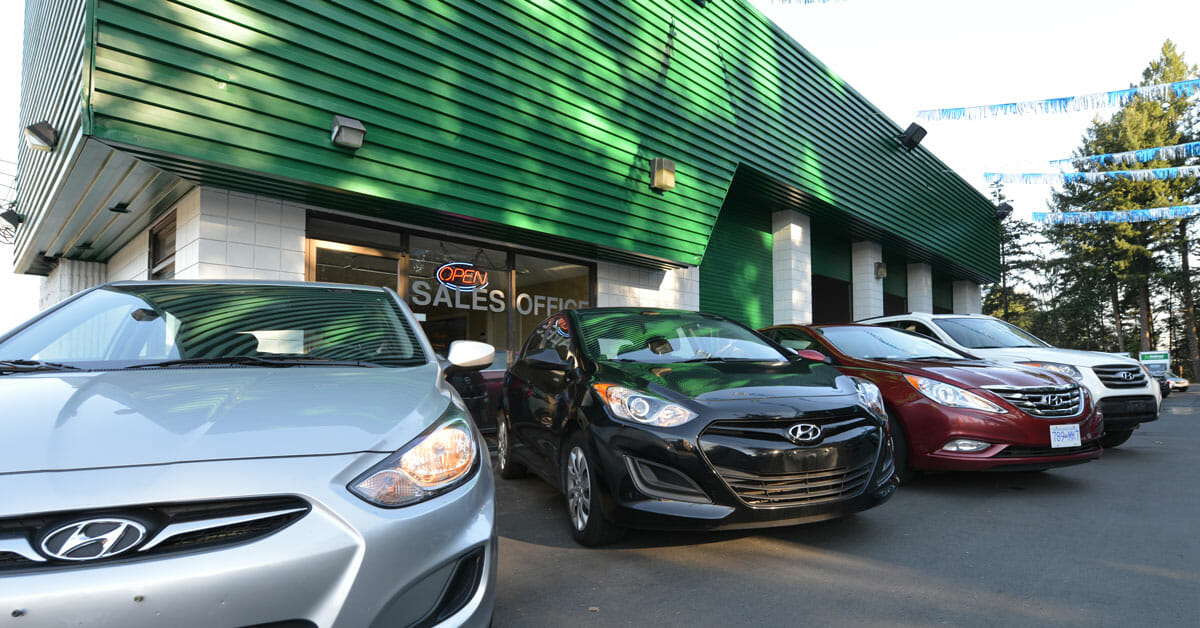 Finding the right used car can feel like a chore – the process of browsing through hundreds of vehicles to find one that you want through to test drives and financing. Save some time shopping for your next used with some tips to make the process run more smoothly.
What is Your Used Car Budget?
It's hard to start shopping for used cars in BC if you don't know how much you can spend. Narrow down the options by narrowing down your budget – in turn, that will help point you towards which vehicles meet your requirements. Keep in mind that newer vehicle models will typically have more options, but also a higher price tag, so a lower budget might leave you with fewer bells and whistles or an older model.
Not sure about your budget? Try this calculator to get a better idea of what you can afford. Keep in mind that you don't need to spend your max, but a budget will keep you from overspending when you browse used cars in Victoria or elsewhere.
What Type of Vehicle?
Now that the budget is selected, you can further narrow down your list of potential pre-owned vehicles by deciding the vehicle type you'd prefer. If a compact SUV is perfect for your growing family and cruising up the Vancouver Island coastline (or points beyond), then you know what to look for, while budget-conscious drivers or regular lower mainland commuters might be better suited to a small used car instead for greater fuel economy. Or, if you'd prefer a vehicle that can work hard and play hard, then you'll want to explore used trucks in BC. Again, narrowing down your type of vehicle will help to focus your search and save time so you can minimize time spent shopping at used car dealerships in Nanaimo or wherever you live.
Shop Hatchbacks
Shop Sedans
Show SUVs
What Are the Must-Have Features for Your Used Car?
Every driver is different, and every driver puts a different priority on the options they'd prefer their vehicle to have. Love heated seats? Need Bluetooth? Prefer all wheel drive? Have to have a tow package? Can't live without air conditioning? Knowing upfront your preferred features will further lead you towards the used car models that will meet your needs. It can help to have a list – things you absolutely can't live without, things that would be great to have, and things that would be nice to have but you don't necessarily need before completing your car purchase.
When your budget, preferred model and must-have features are all sorted, you'll still have a variety of cars to browse. From there you can take a look at available inventory and schedule a test drive at one of National Car & Truck Sales' Vancouver or Vancouver Island used car dealerships – with four dealerships there's one close at hand for your browsing convenience.