It's the end of the year and as is the habit, the New Year's resolutions are starting to fly about. We thought about it, and one of the biggest reasons resolutions are broken is a lack of support or a system in place to help you through those tough days.
We're here to give you a support system of sorts. We've picked 3 vehicles that will help you Get Fit, Save Money, and Travel to New Places and hopefully you can keep those resolutions you made.
Resolution 1: Get Fit
It's the top resolution that people choose every year, lose weight and get fit. It is often the easiest resolution to break, so we've come up with a vehicle that will get you outdoors, and help you (and your family and friends) with your healthy resolution.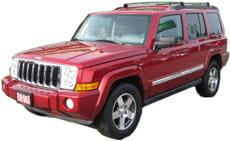 The Jeep Commander sports seating for 6, and while not as capable of a trail basher as it's smaller brother the Wrangler, the Commander is able to tackle rock-strewn paths and steep mountain tracks with aplomb.
Once you discover the back roads of Vancouver Island and the Lower Mainland, you'll find that little walks turn into longer hikes as you explore for those secret lakes and beautiful picnic spots that make BC so special.
Resolution 2: Save Money
Commute to work every day? Drive the kids to school, lessons, practice, etc. The distance adds up and with the cost of fuel rising daily, finding a vehicle that is fuel efficient and one that won't break the bank is critical in saving money for the fun things in life.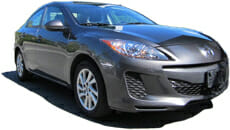 The Mazda3, and especially the one's with the SkyActiv designation will get you there in fuel efficient comfort. Check out our recent post on the SkyActiv technology, and why Mazda thinks this is the way to the most fuel efficient vehicles on the road today.
What would you do with all the money you save?
Resolution 3: Travel to New Places
What better way to travel than with the roof down and the km's melting away in a classic sports car. The Ford Mustang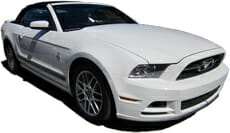 convertible offers all the modern amenities to make your roadtrip a pure pleasure. With a fuel efficient 3.7L V6, you'll be able to cruise for days with the top down and only the road ahead to worry about.
Just think, you'll finally be able to see the worlds largest (or most famous) Gnome, just make sure to take a picture when you're there.