It's been a great few weeks here at National Car & Truck Sales in Victoria as we continue to deliver some incredible value in pre owned cars for our customers.
Take this used Hyundai Accent. One of our more recent customers Sara drove away with a beautiful smile in this nice 2013 Hyundai Accent hatchback. The Accent offers some of the best value in used cars right now. Priced under $11,000 these cars leave the lot quickly.
We wish Sara many happy roads ahead with her new-to-her car.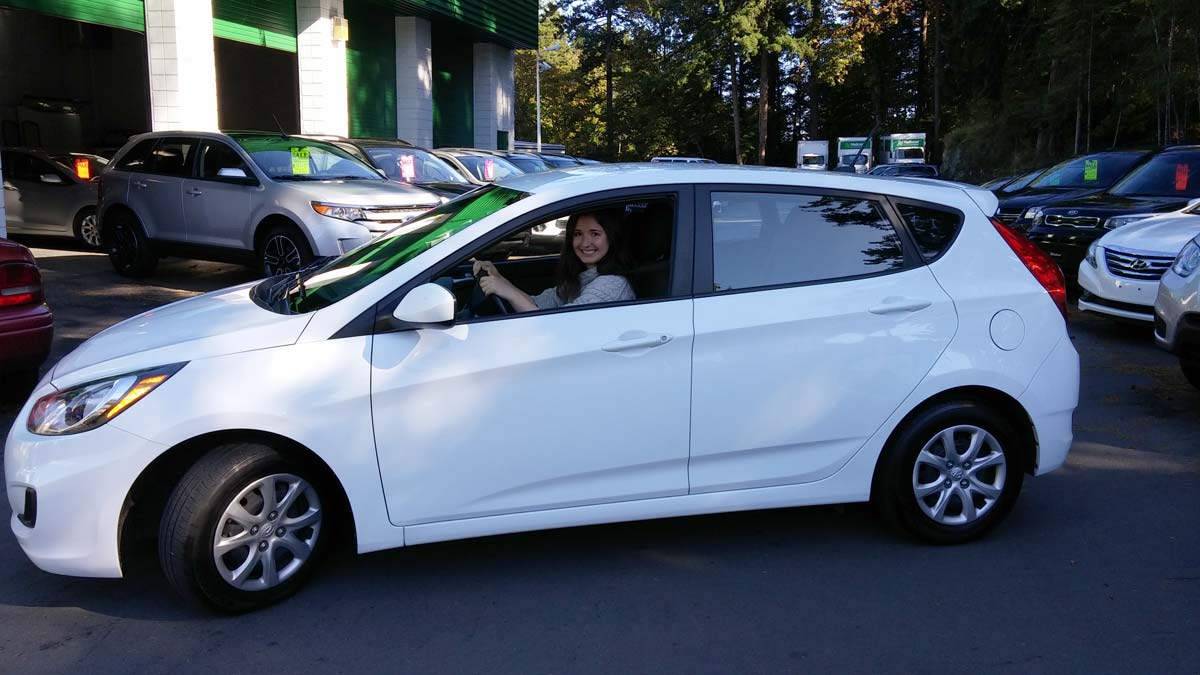 If you're interested in finding a used Hyundai Accent for yourself, see our available pre owned Hyundai Accent vehicles here or check out our entire used vehicle inventory.
If you would like to know more about National Car & Truck Sales Victoria, please visit us at at 1721 Old Island Highway in Victoria.