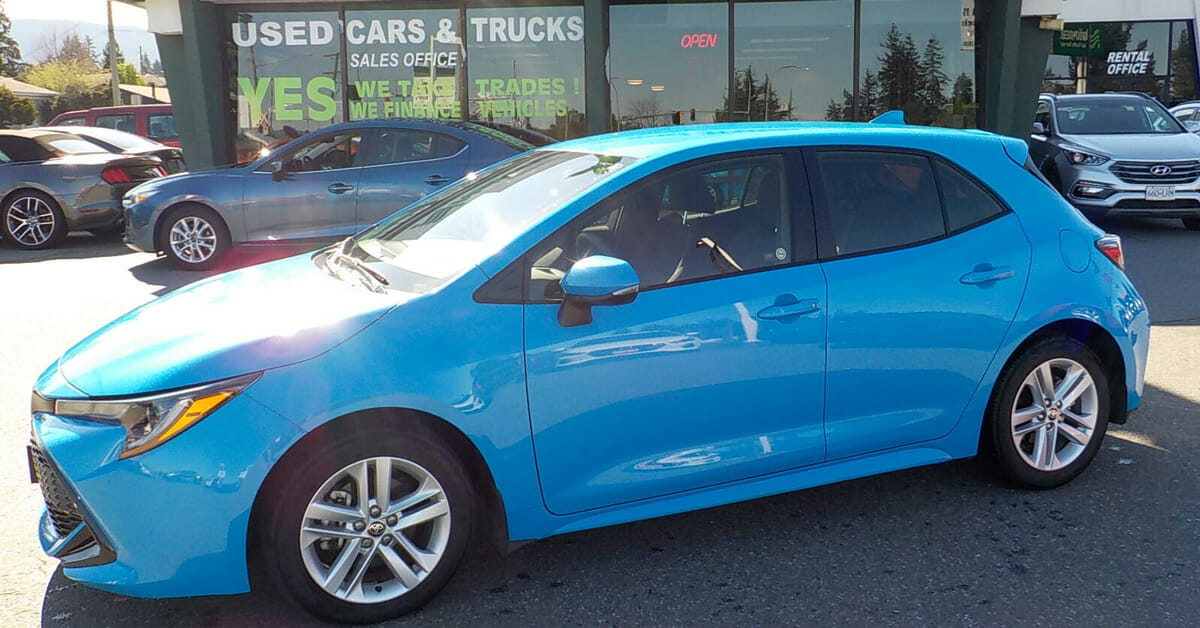 Whether your student is planning on attending a local university, college, or trade school, a good used car is important to ensure that they arrive safely (while saving you money). What types of used vehicles are best for students? We have a few types of reliable, affordable used cars you can consider:
Used Small Cars for Students
A compact car is an excellent choice for a students' vehicle as they are reliable and have good fuel economy. For regular commuters travelling to campuses across the Lower Mainland and Vancouver Island, fuel efficiency is a key feature – particularly when those tuition bills come due. Most major car manufacturers offer at least one compact car model that's suitable for students. Here are some top recommendations in the used small car category:
Used Sedans for Students
The above used cars are on the small side, offering all the safety features of their larger counterparts, but their size might be a hindrance for some. If your student (or you) would like a bit more leg room and more comfortable ride for longer commutes, road trips, or family outings, consider a few larger, reliable cars that are popular with students:
Larger Used Vehicles for Students
Whether you want more of an all-around family-friendly vehicle or prefer the added safety of four-wheel drive for surprise Lower Mainland snow storms or the occasional dirt road, there are a few used SUV models perfect for students:
Many models of pre-owned SUVs cost not much more than a sedan, so consider investing in a used car for students that might better fit your family.
Choosing the Right Used Vehicle for Students
What should you consider when buying a student their first used car? Safety equipment is important (rearview cameras, blind spot monitoring and lane departure warnings are a good tool for newer drivers) but check safety ratings to ensure that the vehicle tests well overall. Consumer reports can often help point you in the right direction.
Buying your student's used car from National Car and Truck Sales is also a good option – you'll get a no-hassle buying experience and vehicles that come with the balance of their factory warranty for peace of mind. Browse our inventory of cars for college students or call your local dealership to get started.